Alliance Investigations Story: Trusting Your Instincts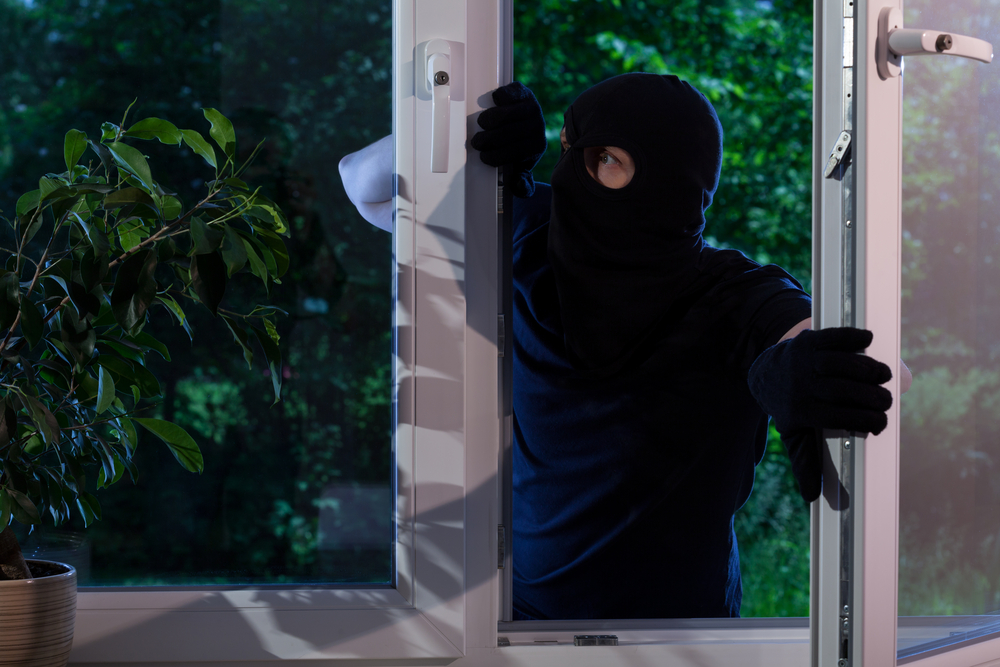 This is the story of Mike Duncan, a retired Federal Agent, and state licensed Private Investigator with Alliance Investigations…
I started my law enforcement career as a police officer. One night I was dispatched to a call concerning a citizen who observed a male that entered a neighboring apartment by opening and climbing thru the bedroom window. I approached the front door of this apartment, looked through the front window and observed a woman asleep on the couch. I knocked on the door, woke up the woman who then let me in. While looking around I noticed that the everything appeared to be very clean and orderly and the apartment had a very pleasant odor. I asked the woman if there was anyone else in the apartment and she responded no and that she lived there alone. I informed her that one of her neighbors had seen a male suspect open her bedroom window and enter the residence. She was alarmed and had no knowledge of anyone climbing in her bedroom window. She was very relieved that I was there to search the entire apartment. I began my search and looked under and inside of every room, closet, and a piece of furniture. I even searched under the bed. When I examined the bedroom window I observed that it was locked. The bedroom had a large walk-in closet that was full of clothes. As I thoroughly worked my way to the rear, there was a large pile of clothes on the floor. Using my foot, I moved the clothes around and didn't find anyone. After my search, I spoke with the woman who lived there and she was satisfied that she was alone.
Second Thoughts

After returning to my patrol car and writing my report, I began to have second thoughts. Something was bothering me and I didn't know what it was. As I continued to write, it finally occurred to me what my instincts had been signaling. There had been an odor in the closet. The apartment smelled very clean and fresh, but when I was inside the bedroom walk-in closet I recalled a slight, musty odor that was completely out of place with the rest of the apartment. It was so faint that it didn't alarm me at first, but now that I had identified what had been gnawing at me I quickly returned to the front door. While doing so, I observed that the resident had returned to the couch and was lying there trying to return to sleep. I lightly tapped on the window to wake her up and she again opened the front door to allow me to enter. I whispered to her that I wanted to check the bedroom closet again. She was surprised, but of course agreed. I re-entered the closet and again smelled the musty odor. The smell is very similar to entering into a men's locker room. As I began my search again, I redoubled my efforts and moved to the back of the closet with my boot. However, this time, I realized that the pile of clothes was larger than I initially thought and extended further into the rear of the closet. As I continued the search, I suddenly felt something hard with my boot. I pulled the clothes aside and saw a male face down in a crouched position with his hands and feet pulled under his stomach and out of sight. It seems the intruder had climbed thru the unlocked window and locked it behind him. He then hid under a pile of clothes in the closet, waiting on the resident to go to bed where he could then exit the closet and assault her.
After drawing my weapon, and fearing he might be armed, I ordered him several times to show me his hands and he refused. This incident occurred at a time before pepper spray or other less lethal tools were available to police officers. So after ordering him several more times to show his hands with no results, after which I forcibly put him under arrest.
The lady who lived there was understandably upset but relieved that she no longer had a threat inside her closet. I know that if I hadn't gone back she faced serious injury or death, and I've always been thankful that I followed my instinct when I could've just filed a report and drove away. It taught me a valuable lesson about trusting instincts that has served me well in life.
Call Alliance Investigations For A Private Investigator
Drawing on this experience as a personal investigator here in the DFW area, I make sure to leave no stone left unturned for my clients knowing the consequences of missing a small detail. Give Alliance Investigations a call today if you're in need of a private investigator!